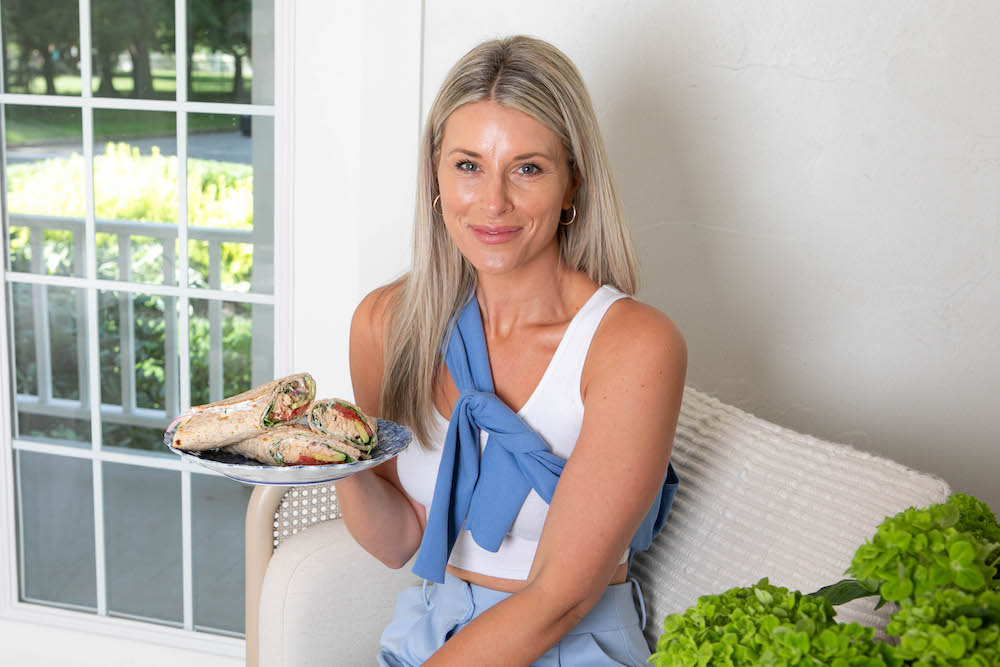 Here's the truth…I am not naturally fit or thin and I don't naturally reach for vegetables. I am not a chef, but I'm good at assembling ingredients. I put in the work. I believe in feeling and looking my best — but not compromising! Here you will find good ingredients (think clean comfort food), real wellness, made fun! Let's LIVE WELL!
(Progress, not perfection, baby)
I will never say goodbye to the classic Lox and cream cheese. But this is an easy way of having almost the same meal, just more fun, and using my favorite blue harbor wild pink salmon! You know how much I love a board! They are great for small get-togethers, fancy family brunches, or just because!
WARM SALMON CURRY over rice using @blueharborfishco – who would ever have thought that canned salmon would be the perfect protein for this delicious warm curry? I DID! That's who! This recipe segues perfectly into fall and is great for meal prep! Using @blueharborfishco's Wild Pink Salmon is not only cost-effective, but it is also sustainable and readily available. Convenience is key, people!
TUNA CASSEROLE 🥘 but make it clean and with @blueharborfishco. This retro classic is re-invented with better-for-you ingredients and lots of flavor using everyday ingredients. Kiddo and family-friendly, try this tonight!
There isn't an easier, more delicious toast!
This quesadilla is my favorite quick meal that feels like comfort food with a ton of protein!
These light, crunchy, cold, and delicious summer rolls are the perfect light lunch. Served alongside a peanut sauce for dipping, they are SO GOOD! Of course, I'm using my favorite Blue Harbor Wild Pink Salmon because we go for quality over here! Plus, look at those big, beautiful salmon chunks!
I love this wrap for many reasons; the most important is how clean and healthy this is. Instead of using cream cheese, we made a delicious dill and lemon Greek yogurt spread that adds tang, flavor, and even more protein! Dressing the salmon up is unnecessary as the yogurt base adds such a delicious saucy element!
This recipe is unique but fun to do with your kids or friends! Host a sushi-making party and have everyone roll their own. The mats can be bought off of Amazon for very cheap, and it makes food fun! The best part is that the salmon can be purchased anywhere and doesn't need to be raw!
That is out of this world 💫
I love how easy this is; with the wrap covering each section, it keeps well for a quick healthy lunch and arrives intact and not soggy! The hummus base isn't super moist either, so this can last hours in the fridge. The options are endless to what you put inside, but this combo is a game-changer.