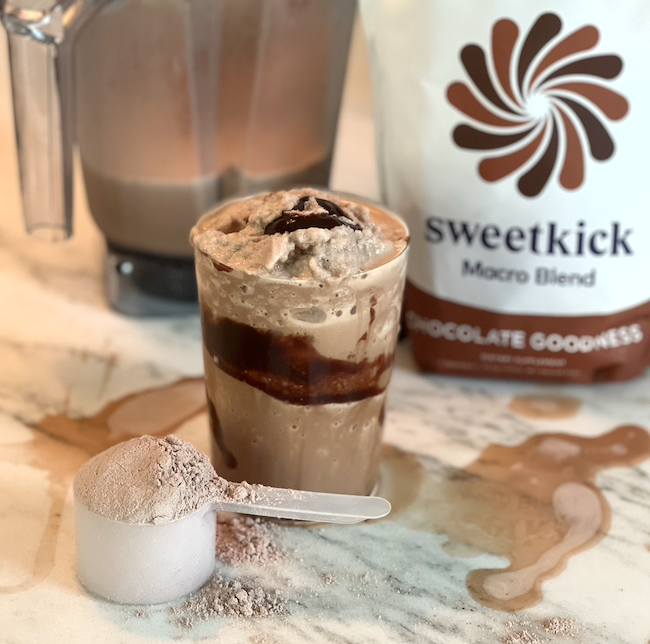 Sweet Kick Mocha Frappacino
I recently listened to a podcast with @hubermanlab about sleep- he recommended you wake up — immediately start moving your body and wait 90 minutes before consuming caffeine in the morning.
With those two things in mind, I created a morning coffee/post-workout smoothie hybrid – like a Starbucks Frappuccino but better — so 90-minutes after I wake up and shortly after my morning workout, I get both my caffeine and protein.
I didn't stop there and used @yoursweetkick's new macro shake, a combination of protein and fiber, to keep you satiated and kick sugar cravings throughout the day!
Ingredients
2

cups

Drip coffee (cooled)

1

cup

Unsweetened almond milk

2

cups

Ice

2

scoops

Sweet Kick Chocolate Macro Shake

big

squeeze

sugar-free chocolate syrup
Instructions
Blend on high and enjoy your morning coffee and protein shake in one!

Use MICHAELA20 for 20% off any @yoursweetkick product!

DISCLAIMER ‼️ I did not wake up looking like this and also I'm not a doctor.
Notes
Watch a HOW-TO video here