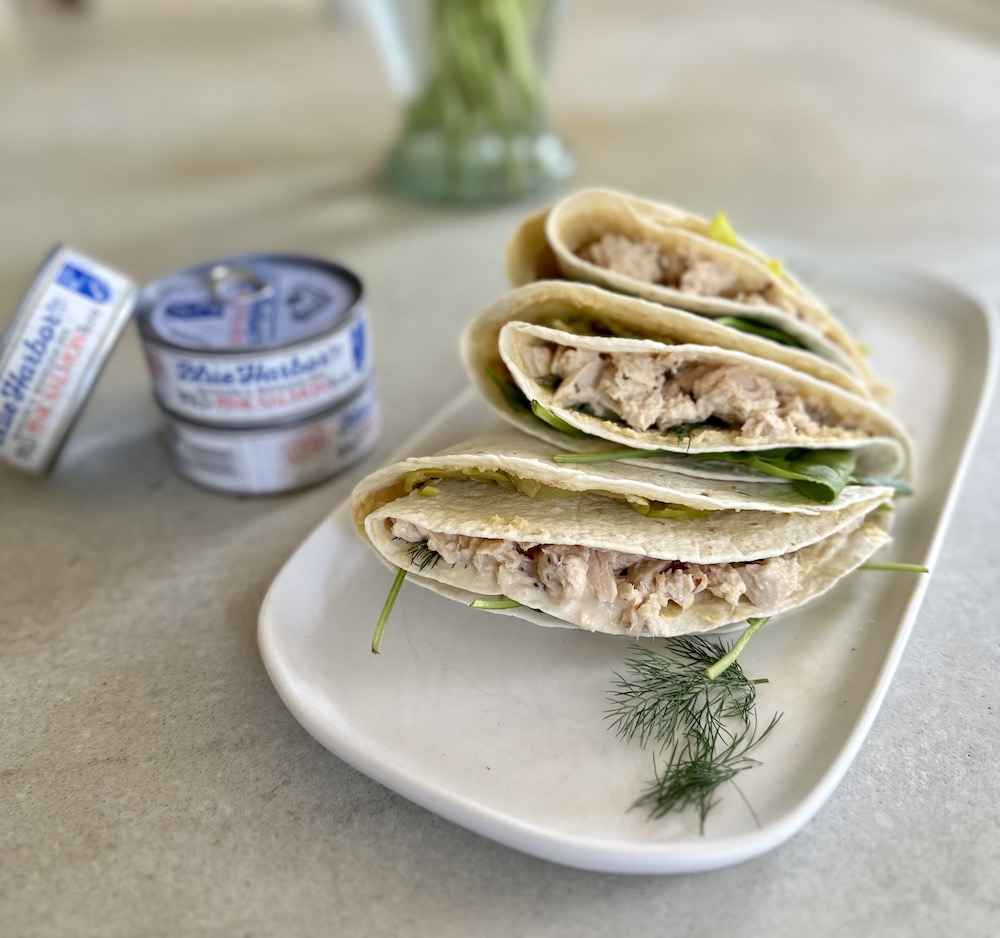 15-MINUTE SALMON FOLD UP
I love how easy this is; with the wrap covering each section, it keeps well for a quick healthy lunch and arrives intact and not soggy! The hummus base isn't super moist either, so this can last hours in the fridge. The options are endless to what you put inside, but this combo is a game-changer.
Ingredients
2

cans

Blue Harbor Wild Pink Salmon

1/3

cup

mayo or veganaise

sprinkle of chili flakes

4

large

tortillas or wrap

1/3

cup

hummus

depending on how much you want

A small handful of dill

(optional)

Large handful of spinach

1/4

cup

sliced pepperoncini
Instructions
Mix the salmon, mayo, and chili flakes well. Set aside. 

Lay your wrap down and cover it in the hummus. 

Starting from the middle of the tortilla, use a knife to cut down to one edge. 

Now we will work in quarters; in the first quarter, sprinkle the dill.

Second quarter, add the salmon.

Third, quarter, add the spinach.

And the fourth quarter, add the pepperoncini.

To fold, make sure the slice line is facing directly toward you. Fold up the dill section onto the salmon, then fold that section onto the spinach, and lastly, fold the spinach down to the pepperoni!

Repeat four more times, and you have the perfect little lunch wraps for on-the-go!